Emergency Locksmith SW13 ↗
Anytime you are searching for fast emergency locksmith services, our company Richmond Locksmith is just one phone call away. Our Barnes locksmith will be ready to come with all the equipment and locks needed for most common jobs. More than that, our fast local locksmith is ready to help anywhere around SW13, SW14, or SW15, day and night. So, get in touch for quick emergency locksmith services in Barnes SW13 and the surrounding areas. We are here and we can help with a fast response when it comes to your door locks or window locks.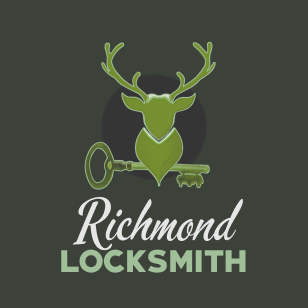 Better Security with Our Fast Locksmith SW13 Services ↗
When it comes to increasing your home or business security, our emergency locksmith services are the cornerstone. Contact us fast whenever you require professional locksmith service for your problematic door locks, and our Barnes locksmith will be on his way to you.
More than that, our 24-hour experienced locksmith team is well-trained. We specialise in a wide range of locks and security systems. As a result, we can provide a full range of services day and night. Of course, we are ready to assist you in increasing the safety and security of your home and commercial premises anytime. So, get in touch now and you'll have a quick locksmith over in minutes. Get skilled locksmith assistance at your doorstep.
All our skilled locksmiths stock all types of locks, including euro cylinders, Ingersoll locks, Chubb locks, or high-security locks. We are prepared to handle a quick lock replacement, lock installation or lock repair if possible. Please contact us for additional information.




Your Fastest Locksmith SW13 London
---
Our Barnes locksmith will be at your location as soon as you need professional locksmith assistance for your door locks. So, no worries. You can call us day and night. We can provide all SW13 locals with prompt, top-notch locksmith service.
Richmond Locksmith team is skilled and knowledgeable. More than that, our highly trained technicians can sort out all types of door locks. Trust us with your security and reach out fast to our experts who are ready to handle all your home or business jobs at any hour.
At any hour, we are coming to your property with a wide range of locks and security measures. More than that, we will offer a variety of locksmith services at a competitive price, so that you can enhance the safety and security of your home or business properties fast.
Locksmith Services In Barnes SW13 And The Surrounding Areas ↗
Are you searching for a trustworthy service in the SW13 London area and have no idea who to call? Richmond Locksmith is here to help, no matter what time it is, day and night.
Of course, we are happy to assist with scheduling appointments at your convenience but we can also take short notice requests for urgent issues such as lockouts. So, our fast mobile locksmiths in London will offer fast and expert solutions anytime, in the shortest time in the area.
Depending on what you require, we can provide either routine or emergency services. Whenever you need a local locksmith, our emergency locksmiths can assist with door lock replacement and door fitting. For security services, use London emergency locksmiths or arrange for frequent locksmith visits.
Professional Locksmiths At Your Service ↗
The urgency of your situation is the main difference between an emergency and a non-emergency request when it comes to locksmith services. Of course, we can help in SW13 with fast solutions anytime when you are locked out or there's an emergency such as misplacing keys or faulty locks. So, if you are locked out of your house, don't hesitate to call right away. But we can also help with appointments when it comes to lock changing, or other services that are not urgent. 24 hours a day, Richmond Locksmith can respond quickly to your requests. These quick fixes will come with a call-out cost but we will make sure to be transparent with costs. Get in touch and let us know what is your issue.
Trained Locksmiths Fully-Equipped Anytime ↗
It is not easy to find an expert who will come to your place well-equipped and well-trained. There are many handyman "know it all" out there but only an expert locksmith can take care of your security at the highest level. We are ready to take your security to the next level and we will make sure you are safe inside your property in SW13 anytime you call us. From Banham Locks to Ingersoll or Chubb locks, we know them all and we can operate each of them easily.
Furthermore, if you're searching for experienced, quick, and well-trained Barnet locksmiths, our professional locksmiths are your best bet and they will come in the shortest time. We aim to be there in minutes after your call and we will have everything with ont the first visit. So, if you need additional protection, have new locks and keys placed on your house quickly. We are also capable of offering additional services, such as window security. Give our locksmiths a call right now for prompt assistance. We provide locksmith services throughout the entire SW13 region and nearby areas. Get your "locksmith local to me" at your place fast with our local team!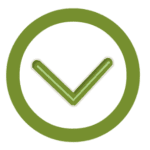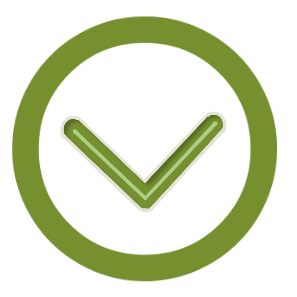 Lockout Services With Locksmith SW13 ↗
Are you locked outside your house in SW13? We are ready to help you open any door lock, day or night. Our local locksmiths are capable of handling any security job, especially lockout issues. Give us a call if you need assistance with lockouts or if you just misplaced your keys. Richmond Locksmith is prepared to handle any type of door lock issue, whether it involves a closed door or just a damaged mortice lock, cylinder, gate lock, or other type of door lock. Contact our locksmiths now and you will get the security solutions you need to gain fast entry to your home.
Our well-trained locksmiths will assist you whenever you need with quick lockout service. Richmond Locksmith is ready to help and offer the quick assistance you need. With our experts you will have solutions for all your locked doors, or broken locks. More than that, if you forgot your keys inside or you are unable to access your home, our Richmond locksmith team is excellent.
As such, wherever you're looking for fast assistance with destructive or non-destructive entry procedures, we'll be here to help. We are here 24/7 to assist you with locksmith needs.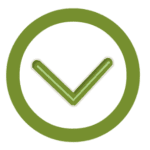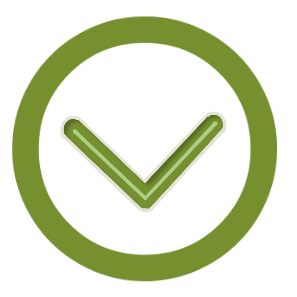 All Emergency Locksmith Services ↗
Our emergency locksmith services are essential anytime you need quick locksmith assistance at your location in the Richmond area, especially in SW13. As a result, our Barnes locksmiths are always ready to offer emergency locksmith services for locks of all kinds, including high-security models. Day or night, we'll help you with any security concerns or regaining access to your home. Call our Barnes locksmith and we will find a solution regardless of the problem you have —a uPVC door lock, door window, locks, broken keys, etc. We offer timely, expert locksmith services in Barnes and nearby areas. Give Richmond Locksmith a call, and we'll be there. Barnes, Putney, Castelnau, Richmond upon Thames, Wandsworth —you name it and we will come.
Furthermore, our emergency locksmiths will arrive at your residence promptly and effectively around the clock. Regardless of the circumstance—lockouts, misplaced keys, repairs, broken locks, problematic mortice locks, burglary repairs, window locks, or other security issues—our pros will know what to do.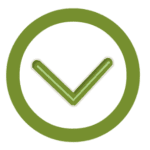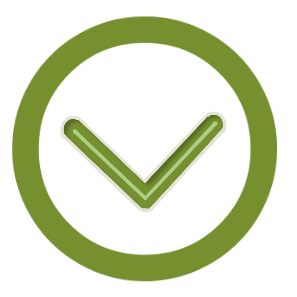 Fast Lock Repairs When Possible ↗
Do you require more help with your home security such as lock repairs? Since you are experiencing issues with your door lock, you should be looking for an expert to help. Our 24-hour locksmith is an expert in home security issues and can be there to help you with your broken lock in minutes. Whenever you need fast lock repair services, our SW13 London locksmiths can arrive at your house quickly. So, be fast and get a professional right away.
We will come and fix your security problems at your property right really quickly. Moreover, we are always available to assist you with installation, replacement, or access. Your locks are designed to function flawlessly at all times, and our locksmiths are prepared to handle quick fixes if you notice that something is not functioning as it should. Reach out and wait for the best service in Richmond. With our professionals, you can get fast lock repairs around the clock.
Richmond Locksmith is ideal if you're seeking a professional and reliable lock repair specialist in the area at any time of the day or night. With the best home security specialists available near your location, we are confident that we can resolve any door lock issue fast.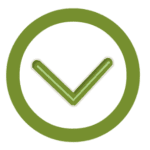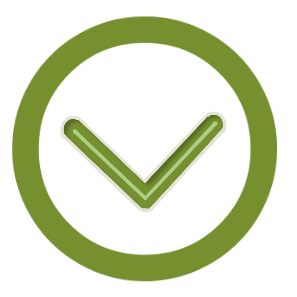 After Robbery Repairs ↗
Have you just had a break-in? Are you unsure of who to contact to secure your home at a late hour or early in the morning? Our Barnes SW13 emergency locksmiths will be at your address in the fastest time. We will make sure we'll help you fix any harm brought on by an uninvited entry inside your house. To make sure it doesn't happen again anytime soon, we will also inspect your property and secure it with the best security products available. Choose our experts and let us help you stay safe inside your house.
If a burglary or potential break-in has put your property in danger, get in touch with us right away. Let our experts handle the situation. You need to secure yourself and have everything checked by experts if you need back your peace of mind. Our Barnes SW13 locksmith services facilitate the management of strange situations such as burglaries, break-ins, robberies or attempts or burglaries. Of course, you have to act fast to minimise any damage that unauthorised individuals may have caused on your property.
So, think no more. Make an immediate call to our locksmith to improve the security of your house and receive prompt burglary repairs. Our SW13 locksmith is ready to assist you in securing your house as soon as possible.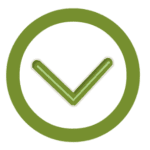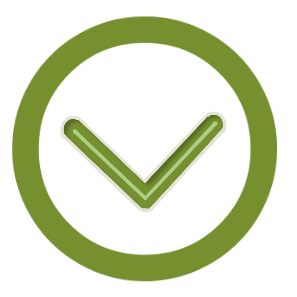 Rapid Lock Rekeying ↗
Richmond Locksmith's local team is on call around the clock. We will provide prompt assistance anytime you need fast lock solutions such as lock rekeying. Thus, please don't hesitate to contact us if you are worried about the security of your house. We are here when you need prompt locksmith assistance.
Our locksmith Barnes SW13 experts can offer assistance with British Standard locks replacements. So, if you're looking for a fast lock rekey in any SW London borough, we are here. We can help with any lock from uPVC doors to composite and hardwood doors. Furthermore, we will replace the entire lock quickly if necessary.
Thus, you won't have to change the entire locking mechanism if all you want is a new key and a new cylinder. So, if you are looking to restrict access to your property, we are here to offer options and fast service.
We provide quick lock and key solutions with our nearby locksmith. Our staff is available to all clients around the clock.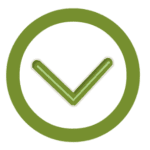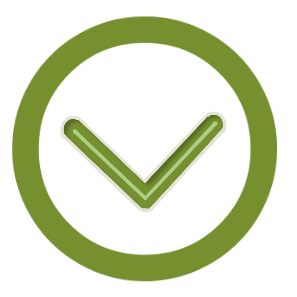 Security Evaluations ↗
Security assessments are highly valued in our business. These are a really important step when moving to a new house, for example. Whenever you have even the slightest suspicion that you are not entirely protected, get in touch. Our experts will arrive and will make everything work for you.
We are prepared to examine every problem and feasible entry point into your house. We have experience dealing with burglary situations and the police for several years, so we are familiar with how criminals operate in London. As a result, we actively work to assist all of our clients in preventing any break-ins.
Thus, give us a call, and we would be happy to come look over your home. In a short time we will identify the what works and what doesn't and we will provide better alternatives, replacements, or security advice based on the specifics of each case.
Also, we can recognise issues early on and put the best fixes in place for any case. Because of our experience and specialised tools, our SW13 locksmith is accessible to help with locks whenever you need it. We do this every day. Never be afraid to get in touch if you don't feel safe enough in your own house.