Lock Out Service ↗
Lock Out Service in Richmond. Are you looking for a locksmith to help with a fast lock-out service? Call Us Now: 07586140261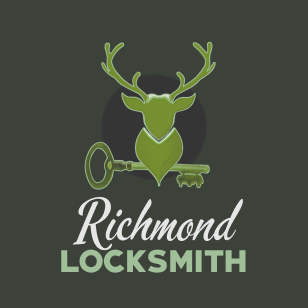 I lost my keys, can you help? ↗
Our local locksmiths can help with a Fast Commercial and Residential Locked Out Service in Richmond.
We can help you gain access 24 hours. Gain entry to your location now, even if you have no spare key!
Contact us and our emergency locksmiths will be dispatched to your address straight away.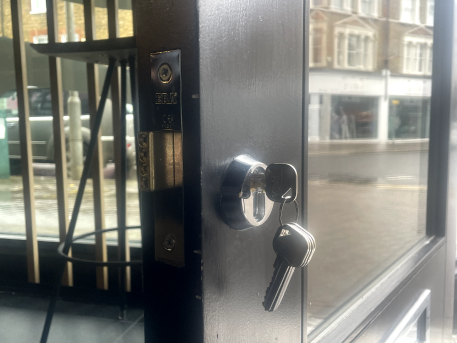 Local locksmith services
If you are looking for local locksmiths, we are here to help. Our local locksmith services are available around the lock for all types of door locks. We can open any locked door. Get in touch if you lost keys or simply need emergency services at your location.
Our Solutions For Emergency House Lockouts: All Methods Available
Our emergency locksmiths and security experts are well-prepared and ready to help you with your doors and locks, day and night. Of course, we can help with all door-opening methods any time of the day or night. So, our reliable emergency locksmith services are available early in the morning or late in the night.
When it comes to the methods of door lock opening, here it's all about the problem we are facing. Some locks can be easily manipulated by our locksmiths with the simple use o lock pickers, but sometimes it's just not possible. Only a professional emergency locksmith near you will be able to test both destructive and nondestructive methods if that's the case. Get in touch with our expert locksmiths and we will provide fast professional service.

Non-Destructive Door Opening Available ↗
Sometimes, a door can be opened simply, and you won't necessarily need a new lock in this case. Professional locksmiths use a non-destructive door-opening method to obtain access to a locked door without causing any harm to the lock or the door itself. Of course, everyone would prefer to access the door lock without destroying the lock, but it really depends on the current lock installed.
If you have a medium to high-security lock on your front door, most likely you have an anti-picking and anti-snap lock – and this means the simple method won't work. Only an expert can tell exactly the type of lock you have and what is the issue you are facing.
So, an emergency locksmith needs to be there to assess the situation and he will let you know how he can open a locked door as soon as possible. After that, he will let you know what are the possible scenarios.

Destructive Method: The Door Won't Get Destroyed, Only The Blocked Lock! ↗
Of course, in case the nondestructive methods don't work, you will definitely need to get in one way or another. So, destructive tactics are usually the last choice but they do exist and we can perform them if that's the case. Also, these methods are quite popular when it comes to front door security – as these locks are normally really secured and hard to open simply.
So, in these circumstances, drilling may be the only alternative. We can help you with the fast drilling of a hole in the lock mechanism to manipulate the locking mechanism inside. This method is useful when the key has broken off within the lock or the locking mechanism has failed. The main benefit of this procedure is that it does not harm the entire door or frame, simply the lock. Of course, we are able to change locks on the spot as we can help with a wide range of locks.
This method is a great way in, especially if the door is constructed of expensive materials or has sentimental significance. We are sure you don't want to damage the door while trying to get in as this means a higher cost and greater stress.
Have our number on speed dial if you live in or near Richmond and we will be there to help, 24 hours. We can also help with solutions around Greater London.
Door Lock Replacements
Sometimes, a locked-out service calls for a lock replacement as well. Therefore, we are ready to change your old locks with new locks at your property. Any type of new lock is available, including British Standard Locks. So, early morning or late night, we are fully equipped to help with a new lock for your house or business. We have all locks available and the entire equipment with us in our vans at all times.
Unfortunately, we can't offer key cutting or car keys as part of our services. We can only provide you the new original keys of the new locks we can install for you. Also, our local locksmiths are able to help you with window locks.
Areas we can cover with our 24-hour services
In terms of coverage, we can cover the following locations for 24 hours:

SW13 – Barnes District which includes Barnes Richmond upon Thames

Sw14 – Mortlake District which includes East Sheen, Mortlake

SW15 – Putney district, which includes Putney, Roehampton, Kingston Vale, Putney Heath, Putney Vale, Richmond Park, and Roehampton Vale

TW9 – North Sheen, Richmond, Kew – Kew Green & Kew Bridge

TW10 – South Richmond: Ham, Petersham, Richmond Hill, North Sheen – the Richmond Park south region.

Any of our locksmiths are highly trained, well-equipped, and ready to fix any of your lock difficulties. Get in touch with our 24-hour locksmith in SW London to solve your security issues with the best locksmith. It is highly recommended to call us as soon as you have found yourself locked out, so we can guarantee a fast service. Unlock your door in Richmond with our reliable locksmith near you!
---
FAQs
↗What is lock out service?
Lockout service is a service performed by locksmiths or other experts to persons who have been locked out of their houses, automobiles, or other things. Lockouts can occur for a number of reasons, including misplaced keys, malfunctioning locks, or mistakenly locking oneself out. A lockout service normally entails a locksmith or technician visiting the locked-out individual's location and using specialized tools to unlock the lock and gain entrance to the premises. After the lockout has been addressed, the lock may need to be fixed or replaced in some circumstances. Lockout services are accessible 24 hours a day, seven days a week and may be a lifeline for people who find themselves locked out in the middle of the night or during bad weather.
↗Can the police or fire brigade help if locked out of a house in the UK?
Of course, this is not something they should be doing. In the UK, the police or fire brigade is generally not responsible for helping with lockouts from residential properties. Their primary role is to respond to real emergencies and life-threatening incidents, such as fires, crimes, and medical emergencies. We would strongly recommend to give us a call and let a professional locksmiths help you open the door. Contact us now and get the best service in the area.
↗What does a locksmith do to get into your house?
If you've locked yourself out of your house, a locksmith can help you get back in. Of course, the approach employed will be determined by the type of your lock and the circumstances. Our local locksmiths are highly trained to handle all types of security emergencies.
Lock picking is one of the procedures utilized for low-security door locks. So, locksmiths are using techniques such as bumping or a tension wrench. Of course, if your lock cannot be picked or manipulated, the locksmith may have to drill it out. However, after drilling, you might need a lock replacement. No worries, we are ready to replace the lock with the same lock or something even better. Our locksmith has a wide range of locks ready for you.
↗Should I change my locks if I lose my house keys?
Yes, changing your locks is the best thing you can do if you've misplaced your house keys. Why risk having an intruder inside your house when you can simply change the lock? If you lose your keys, someone might get entry to your property. Just to be safe, our expert locksmith can assist you in selecting new locks. More than that, he is ready to install them to protect the security of your property. We can guarantee that you'll have peace of mind knowing that you're the only one who has access to your property.
Call Our Locksmith In London
Our London locksmiths respond promptly and are available at all times. Emergencies could happen at any moment, and lock-related concerns can be annoying, dangerous, and just uncomfortable. So, having an emergency locksmith nearby, such as Richmond Locksmith, can give you the peace of mind you deserve. Make sure you are able to handle any lock-related event fast and effectively. Our London locksmiths are quick and reasonable for any 24-hour locksmith services in Richmond London.
Our Richmond Locksmith company offers 24-hour emergency locksmith services in and around Richmond. You can effectively deal with any lock-related emergency and return to your daily activities with the help of our team of skilled locksmiths. To make an appointment or have a local locksmith at your location right now, give us a call.