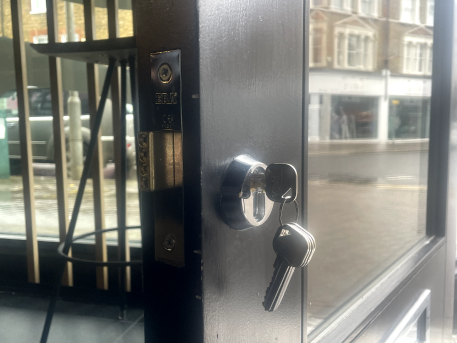 Call a Professional Locksmith to Fix a Door Lock
Are you in need of a fast emergency locksmith to help you in Richmond with a door lock repair right now? Get fast locksmith services with security experts.
Door Lock Repair Service↗
We are fast-approved locksmiths in Richmond and we are able to repair all kinds of locks. From repairing to installing or changing locks, we have the skills and expertise to help you quickly.
Window Lock Repair Service ↗
Of course, you may have lock issues with your windows as well. That's why we have to mention window lock repairs as a fast service in our company.
Popular Types of Door and Window Locks We Can Help You With
Our experts are ready to offer fast door lock repair services whenever that's the case. Don't wait until the lock has a full mechanical failure and get in touch with us as soon as possible. We will try to save the door lock or window lock from replacement whenever it's possible.
Common Door Locks
Richmond Locksmith works with different types of door locks and window locks such as:
Deadbolts
Mortise locks
Cylinder locks: euro cylinder locks, rim locks
UPVC door locks
Mul t lock
Yale Lock
Locking mechanism
Multi-point lock
Window Security
Garage door locks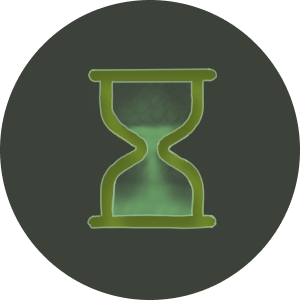 Professional Locksmiths↗
Get fast lock repair services with our lock repair experts. We can help really fast with any faulty lock repair tasks or jammed lock solutions. So, whenever you have an issue with a broken door lock we can help you with fast lock repairs or a replacement lock. Also, if you've lost keys, we will be able to handle the situation fast and offer a solution. We will offer a lock repair service at your doorstep minutes after you call us.
Can a door lock be repaired? ↗
Generally speaking, we are doing our best to repair the locked door if the issues are not major. Of course, we will not risk repairing the lock that is already broken and has major mechanical issues. In a case like this, you would definitely need a replacement instead of a repair of the lock. Luckily, our locksmiths have all types of locks with them and they can make sure you will be secured. Therefore, don't worry in case you need a lock repair and you are not sure if it's fixable. We can handle all lock problems on the spot and we have replacements from leading manufacturers available at any time in case a new lock is needed.
Causes of lock damage
If your lock got damaged, don't worry. In most cases, it is not anyone's fault as most things can get damaged. Some of the most common causes of lock damage are possible wear and tear during the opening and closing process, potential rust inside the mechanism, external break-in attempts or simply weather damage.
No matter the reason, the faulty parts need urgent attention and fast expert advice. A security expert locksmith can help you in case of attempted burglary with a fast security solution. He can also treat all lock problems on the spot, so there's no need to wait for most replacement parts. Get expert advice and solutions at your location in Richmond. We can help in case you found your door lock broken with fast "lock repair near me" experts.
Emergency Services 24-hour ↗
Don't hesitate to call us and ask for emergency services especially if you have a broken key in your lock or if your lock is keeping you out of the house. We are ready to help with lockout solutions and lock repairs whenever you need them. Get in touch when you have door lock issues in Richmond. We can repair or replace your Yale locks, uPVC door Locks, Mortice locks, night latch locks and cylinders. Our new locks are always original and top-notch.
Get emergency services 24 hours with our Richmond Locksmith and have fast lock repairs at your address. We will make sure that your lock is installed properly and is sitting correctly on your door. Also, we can guarantee your lock will function properly whenever you need lock repairs.
Fast uPVC Door Lock Repair Solutions ↗
Are you looking for a uPVC door lock expert? We are ready to offer uPVC Door Locks solutions really fast. Our experts can come and fix your uPVC doors mechanisms and uPVC locks whenever you need them. If can be a front door, a patio door or a back door, we are here to help. We can help with security experts in case of mechanical failure or simply for insurance reasons. We repair uPVC door locks every time, so be sure you are in good hands.
Book now a fast expert at your doorstep and let us handle the uPVC doors for you.
Best Security Wooden Door Lock Service ↗
If you are looking to repair your front door lock on a wooden door, we are ready to help. We have professional locksmiths ready to come and help you day and night with your door locks. Our security experts will be able to repair a broken lock in case it's necessary or to extract a broken key out of a lock. Of course, they can do that only when the lock allows. No worries, in case a lock repair is not possible, our locksmiths have a wide range of security locks available in case a replacement is needed. When looking for new keys and new locks, get in touch with Richmond Locksmith and let us handle it for you.
Areas We Cover for Door Lock Repair Service ↗
Of course, anytime you need a security expert to perform a door lock repair on your door, our professional locksmith is ready to come to you. He will be able to handle all doors and key issues anywhere in Richmond and the surrounding areas.
Here are some of the main areas we can help you:
SW13 Barnes District
Sw14 Mortlake District
SW15 Putney district
TW9 and TW10 South Richmond
Our locksmiths are available anywhere in South West London but Richmond is the base area for us. Therefore, get in touch and we will help you fast.
Door Repair Service Testimonials
---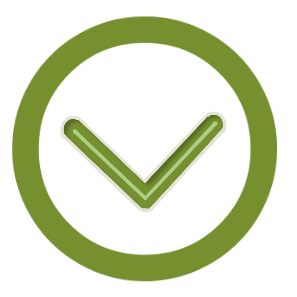 ,, The service is smooth and straightforward. My local locksmith was really helpful. I would recommend for a door lock broken. "

— Client in Richmond (3 days ago)
---
---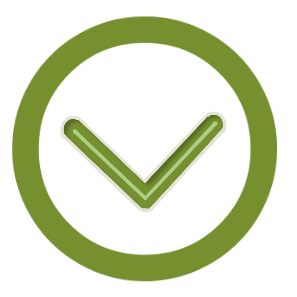 ,, We were provided excellent customer service and really good locks. Their response was prompt and professional. Clearly, the upfront estimate prices were helpful. When the locksmith got here he was able to provide us a new key set for the lock after he replaced it. Happy I solved my lock problems fast. "

— Commercial Client in Richmond (1 day ago)
---
---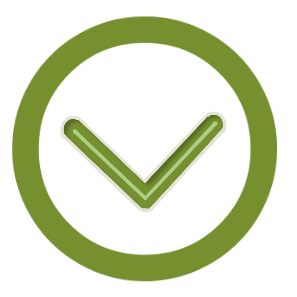 ,, The lock is now in the correct position and Richie has managed to help fast. He had to take down the lock and perform a few repairs on the inside of the lock. Shortly after that, the lock was fully working as before. Thank you for this fast lock repair service."

— Client in Richmond upon Thames (20 minutes ago)
---
All our locksmiths have extensive training and are fully equipped. We prioritize our customer's safety and security, therefore we follow safety protocols to ensure a successful repair with no incidents. Get in touch now!