Choose an independent local locksmith company ↗
When to have to find urgently your "Locksmiths local to me", Richmond Locksmith is just around the corner. Our local London locksmith services are fast and are available 24 hours. Get in touch if you need local help with your door locks. Call us now: 07586140261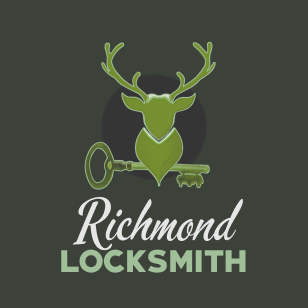 Richmond Locksmith – Best Local Locksmith Services ↗
Choose a local business with mobile locksmiths and help our community in Richmond thrive! Why not go local when you can?
Our London locksmiths are professionals and specialize in various services such as lock repair, installation, and house emergency lockout services. So, when it comes to hiring a locksmith, one can either choose to go with a big company or a local locksmith.
Even if big companies may seem like a good idea, their brand name and reputation is not always reflecting the quality of the services. Therefore, there are many benefits to hiring a local locksmith.
Benefits of hiring locksmiths local to me
One of the biggest advantages of hiring a local locksmith is their knowledge of the area. They are familiar with the neighborhood and know the layout of the streets, which makes it easier for them to respond to emergency lockout situations. Additionally, local locksmiths have a better understanding of the specific security needs of the community and can provide customized solutions that meet those needs.
Another benefit of hiring a local locksmith is their availability. Local locksmiths are often more readily available and can respond to emergencies faster than larger companies. They may also be able to offer 24/7 services, which is especially helpful in emergency situations.
Local locksmiths also tend to have a more personalized approach to their services. They often develop long-term relationships with their clients and understand their needs better. This allows them to provide better customer service and customized solutions that meet the specific needs of their clients.
In terms of pricing, local locksmiths can often provide more competitive rates than larger companies. This is because they have lower overhead costs and don't have to spend as much on advertising and marketing. Additionally, they may be more willing to negotiate on pricing, especially if they are familiar with the area and are trying to build their reputation.
The importance of having locksmith services available 24-hour with our professional London locksmiths
The overall security and safety of both residential and commercial establishments depend heavily on locksmith services. Our skilled expert has a focus on urgent door opening but also on maintaining, installing, and changing locks. Therefore, locksmith services are essential in a variety of circumstances. Most common would be lockout emergencies, rekeying, lock and burglary repairs, lock replacements, and lock installation.
The main reason why you need the best local locksmith services available around the clock
So, the fact that 24-hour locksmith services offer rapid assistance in crises like house lockouts is one of the most important advantages of having a local locksmith near you. Whether you are locked out of your house or workplace in Richmond, our skilled locksmith can assist you in quickly regaining access to the restricted space. Most of the time, he will do so without harming either the lock or the building.
On top of that, our locksmith services also can help you choose the right security system for your location. Here we can include high-security locks or smart locks. These adjustments will keep your property safe from theft, burglary, and other security threats.
Other reasons why you need local emergency locksmiths just one phone away
There are several reasons why you need a local emergency locksmith always available to come to your location. One of these reasons is the capability of our locksmiths to offer rekey locks when it comes to locksmith services. This is a crucial component for all emergency locksmith companies that can help you secure fast any location.
So, in order to offer a new key in case you need to limit access to a location, the lock mechanism must be changed. This way, the old keys are worthless and you can be sure your location is safe with a simple cylinder change. Also, this is a great option for homeowners who have misplaced their keys or for those who have just moved into a new house and want to make sure that previous tenants cannot enter their property. In our opinion as security experts, this is a crucial security precaution everyone should take.
On-Demand emergency locksmith
Fast Solutions With No Appointment




Emergency Security Checkup After Burglary with our London locksmith and professional service
Of course, our locksmith in London Richmond is ready to help with any emergency security checkup in case of a burglary or burglary attempt. If there is a break-in or a burglary attempt at your property, you need to act fast. Therefore, our local locksmiths might be able to help you and save your day.
In order to keep yourself and your loved ones safe, you must call us fast. Don't hesitate to reach out when your home security has been breached. Our local locksmiths in Richmond are accessible around-the-clock and have speedy emergency response times. Moreover, they have the know-how and equipment required to replace outdated security systems, fix broken locks, and rekey your doors.
Local locksmiths may also offer helpful guidance on how to strengthen your home's security and safeguard your belongings from potential dangers. Local locksmiths can provide you peace of mind by providing timely and effective services that will keep your house and family safe

No Appointment for Emergency Services ↗
No need for an appointment for residential and commercial properties. Your door lock maintenance can be taken care of promptly and efficiently by our professional locksmith. Use our emergency services for your door lock and home security. The best locksmiths near you are always available with Richmond Locksmith.
For example, when moving in it's crucial to check that your door locks are working correctly. So, when it comes to the security of your residence or place of business, you know you are ok. A checkup on your front door locks is a necessity and all our locksmiths can perform an assessment quickly in South West and South London.
In case you need help thought, you don't need to wait for an appointment with our locksmith company. We understand that making an appointment with a locksmith isn't always practical. The good news is that we are a reputable locksmith company that provides rapid and effective door lock maintenance services without an appointment. So, our local locksmith can generally offer same-day or next-day assistance to get your locks back in working order. We are trying to respond within 30 minutes after your call for all emergencies. Therefore, whether you have a damaged key, a malfunctioning lock, or just need to have your locks tested, our locksmiths will be there fast.

30-minute Local Response For Door Lock Maintenance ↗
Because we are a local business, we are ready to handle your all locksmith work in about 30 minutes. Moreover, all your locks and security systems can be repaired and maintained by our locksmiths fast.
Therefore, you don't need an appointment for a security checkup with a good locksmith. Call us and Richmond Locksmith will get there sooner than expected. So, as soon as you call us now and your locks may be examined by our locksmiths in the next half an hour.
More than that, our locksmiths can do any modifications or repairs to guarantee that your locks are operating properly. All locks can benefit from routine maintenance and checkups since it increases their lifespan and helps prevent issues from developing.
So, whenever you need a 24-hour emergency locksmith service at your doorstep, our locksmiths are ready to offer the best locksmith and security services in the area.
Call us now for local locksmith services with our mobile locksmith. We are ready to help you change locks with the full range of locks and British Standard Locks.
Have our number on speed dial if you live in or near Richmond and we will be there to help, 24 hours. We can also help with solutions around Greater London.
Mobile local locksmiths in London
Types of Services With our Local Locksmiths Local to Me
There are different types of locksmith services that are available around the clock in the local area. Of course, This can include emergency locksmith services, lock repair and replacement, lock change, and security consultations.
Emergency lockout assistance is a crucial service we provide day and night. Therefore, our 24-hour emergency locksmith can promptly and expertly help you in getting back inside your house anytime. Get in touch with your lost keys or your door lock is jammed.
Also, lock installation and lock change are pretty frequent with us. Whether it is for a new residence, company, or even simply a new lock for a particular door, this is one of the most popular services we offer. Not only they can deal with all types of door locks, but they can also help with garage door locks or window locks.
More than that, we may also do lock maintenance and door lock repair tasks for damaged locks or worn-out parts.
Additionally, our local locksmiths can offer security consultations to assist you in identifying potential lock vulnerabilities and offer suggestions for improved safety measures.
Locksmith near me – Fastest near me locksmiths ↗
So, while big companies may have a recognizable name around the city, sometimes you will be better with a local service. When you need a London locksmith, hiring a local locksmith might be the best solution. So, try calling for your ,,local locksmith near me" as it has many advantages.
Here are some reasons why you have to consider a local London Locksmith instead of a big locksmith company that operates in the entire country:
We know the Richmond area ↗
Locals are knowledgeable about the area and can move around really fast. Nobody wants to wait for someone from another city to drive to Richmond when they need a fast emergency door opening. When you lost keys, all you might wish is to get inside faster.
The same applies when you desperately need a new lock. We think that a lock change shouldn't be a disturbing activity, therefore we are only operating locally, not in the entire Greater London as most companies do. For example, we won't go to North London or anywhere on the opposite side of the city just because someone is looking for a locksmith in Greater London. Our locksmiths believe in the promptness of the service and are changing locks fast only locally.
Therefore, with us, you can rest assured that someone from our company will come to you when you need. Our 24-hour emergency locksmith is operating only around Richmond and the surrounding areas. So, anytime you call you will find us anywhere in the South West London area. More than that, we aim to be at your door about 30 minutes after your call.
Locksmiths are 24 hours available ↗
No matter what you need, you might need it done now. Therefore, we are more readily available than the national companies. We know lock emergencies are happening most of the time at the worst moment. For example, this can be sometimes late in the night or really early in the morning.
Richmond Locksmith is available and ready to come to help with your lock day and night. Our emergency locksmith service is available 24 hours. A call-out fee will be involved but we are transparent with the costs and services. Get in touch and let us know more about your security issues.
We can offer personalized services ↗
Of course, you might need a solution from an expert when it comes to security. Well, we are here because of you. Day and night, we can provide personalized services for your house security and access control systems.
Sometimes clients want something more than a cheap locksmith, the standard door opening, or a classic lock change. In this case, we are here to come up with the best security solutions. Our professional London locksmiths can help with a full range of lock solutions, with special high-security locks or keyed alike services. Get in touch and let's talk about your options.
More competitive rates for locals ↗
Especially when it comes to London locksmith services, it's important to do your research in regard to the potential locksmith cost. Based on that, choose a professional locksmith only based on the experiences and maybe on other clients' experiences. For example, you might need a locksmith in London who meets your special needs and can provide quality service. Compared to a regular London cost of service, our reliable locksmith is ready to help with fair locksmith prices for the area.
More than that, the locksmith cost is pretty important for everyone and our emergency locksmith service offers more competitive prices for locals. We like to think we are on the cheap locksmith side when it comes to our rates. Get in touch for the best locksmith services and good locksmith prices.