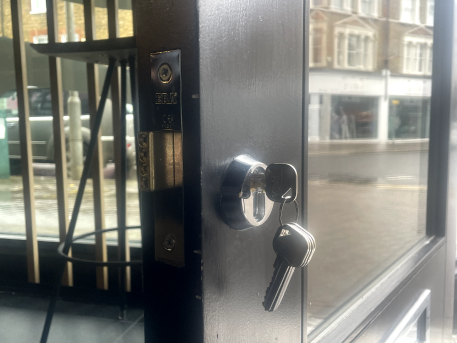 Locksmith Services with Richmond Locksmith
Whenever you are looking for locksmith services in london, we are here to help. Richmond Locksmith offers fast locksmith services day and night. Get in touch now.
Call our 24-hour line here: 07586140261
Our London Locksmith Service In Richmond ↗
Our emergency locksmith will be able to help with many lock-related issues, from lockouts to door lock repairs or lock replacements. When you are in need of fast local locksmiths, our service will be available at your doorstep.
Main Locksmith Services
Fast Locksmiths Services for your doors: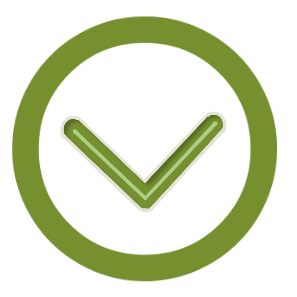 Lock Out Service 24-hour Assistance ↗
Emergency Lockout services are the most common reason we are getting asked to show up really fast. We can help with all lock-out solutions at your doorstep. Get in touch with our London Locksmith and we will handle all locks on short notice. Our locksmiths can get there in about 30 minutes after your call.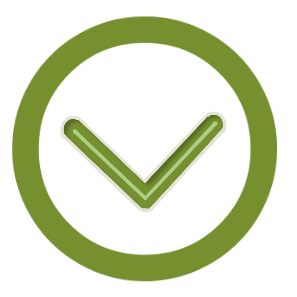 Security Assessment ↗
If you need advice and help with your security issues, our London locksmith is ready to come over. He will analyze the entire property and he will identify vulnerabilities from the security point of view. After the complete evaluation of your door locks, window locks, and all points of access, he will offer you alternatives and solutions for all the security risks he will identify.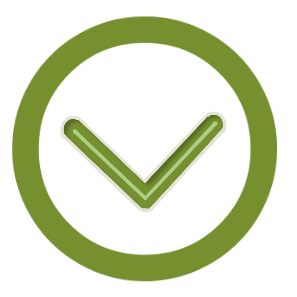 Door Lock Repair ↗
If your lock is not working as it used to work, you have a security issue you need to take care of as soon as possible. Why risk getting locked out when an expert can come over and have a look? Our locksmiths are doing door lock repairs on the spot. Get in touch and repair your lock right now.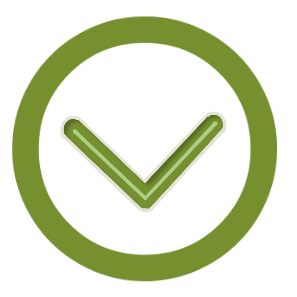 Quality Lock Fitting ↗
With us, you can be sure your lock will be fully functional and fitted perfectly. Our locksmiths have all types of measurements available on the spot for all the locks and they will definitely fit your lock perfectly. Also, they will advise you on what is the best lock for each type of door. Get in touch with us anytime.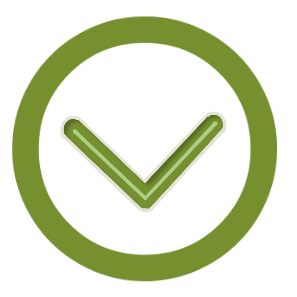 Rekey Locks When you need new Keys ↗
When moving to a new house or simply needing control the access to a property, we can help you with a fast lock rekey. In this situation, Our London Locksmith can change the cylinder and help you control the access easily. Get a new key that operates your old lock and change just the pins of the cylinder. Our knowledgeable locksmith can help you with this in minutes.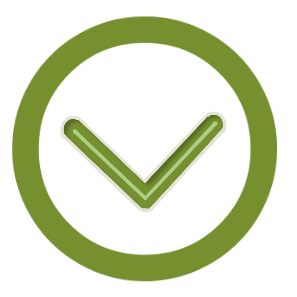 Any type of Lock Replacement ↗
When in need of a lock replacement, get in touch and we will sort it out. Our locksmiths near your location are ready to supply and fit your lock replacement at any time. Mortice locks, Night latches, all security cylinders and replacements are available with Richmond Locksmith. Get in touch for 24-hour London locksmith services and we will be there fast.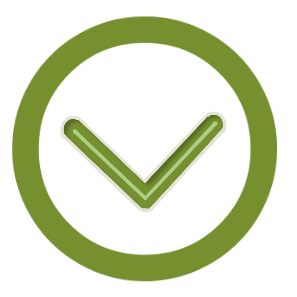 change your locks with keyed alike locks operating under the Same Key ↗
We can help you with locks operating under the same key. If you are interested in having a single key that works for more locks, get in touch with our master locksmith and we will help you on the same day. This service is especially recommended for property managers and landlords. All doors will be operating under the same key.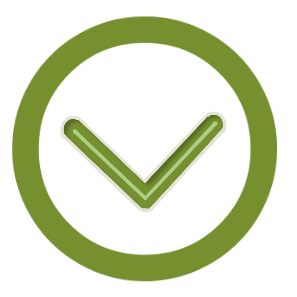 Safe Opening and bike lock removal ↗
If you have issues with other types of locks such as cabinet locks or bike locks, we would b happy to assist you. Get in touch and let us know if you have lost your key and need help unlocking a door lock. We are ready to help fast with safe and bike-unlocking solutions.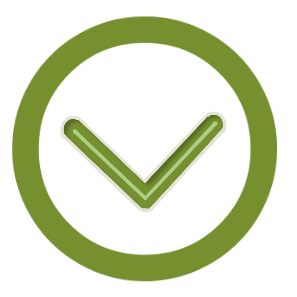 Standard Door Lock Installation ↗
If you are looking to install a new lock, we can help you with that as well. Whenever you need a secured lock on your new door, our London Locksmith will come and install a fresh lock. Also, he can help you in case you want an extra layer of security by installing a new lock on your door. Reach out and we will take it from there.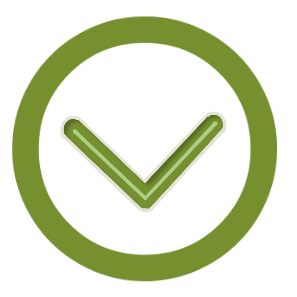 Secured Locks Installation ↗
If you are willing to upgrade your locks for a better level of security, our locksmiths are ready to help you. Get in touch if you need to up your security level. Our professional locksmith has all types of locks available and can recommend you the best option for your door. Let us know what type of lock you require or ask our expert what is his opinion. With is, you will have many lock options to choose from for each level of security. Get in touch now.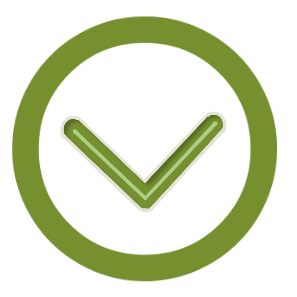 After burglary Solutions ↗
When you need a fast solution after a break-in or a burglary attempt, our locksmiths will take care of you in minutes. We understand you are vulnerable and need support immediately, therefore we will do our best to prioritize your situation. Call for instant burglary repair at your location now.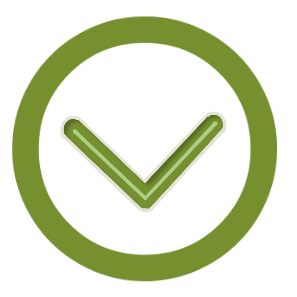 uPVC Door Lock and Mechanism Repair or Replacement ↗
With us, you can be sure you will have a uPVC door expert to help anytime. We are ready to offer the best solutions for your faulty door lock or mechanism. Our Greater London experts will offer fast emergency solutions day and night. Reach out now and sort out your uPVC mechanism or door lock. We can also help with window-locking solutions.
Fast emergency services:
Most importantly, Richmond Locksmith is here to offer the fastest solutions at the best prices. Get emergency help with us anywhere throughout London in the South West area. Because we are based in Richmond, you will have a fast response time.
Commercial Locksmith and Residential Locksmith ↗
Our company can help you no matter what type of locksmith services you require. We can handle all types of residential and commercial requests around Greater London. Reach out and let us know what are your problems with your locks. We will do our best to be there for commercial or residential solutions. Get fast service with our reliable team.
Residential Locksmiths In London ↗
You can call us whenever you want, and our London Locksmith team will come to your home and help you with all your home security needs.
Are your keys misplaced and have no idea how to get in?
Do you want to change your house door locks or need help to upgrade your security?
Or maybe you just want to replace the locks in your new house after moving in?
In any of these cases, contact us. We will proceed with the best locksmith services fast at a fair price. So, if you are locked out of your home or just lost your spare key, get in touch. Our lock expert will come over fast to secure you and your family in minutes.
Popular Residential Locksmith Services in london ↗
When it comes to the most popular residential services in the neighbourhood, we can help with fast services. Our London locksmiths are well-trained and fully equipped to help with jobs such as repairing, rekeying, installing, removing, and maintaining all different kinds of door locks. Open, replace or repair your broken door locks and security locking mechanisms right now. Here it is included uPVC door lock service, multipoint lock service or special residential high-security locks.
Therefore, we can help with all lock-related issues in Richmond. We will offer lock installation, lock rekeying, patio door lock repair, garage lock repairs, and other services. Moreover, we can instantly resolve all of your locking issues with our home locksmith service.
Commercial Locksmith Services in London ↗
If you are a business owner or manager and need help with the locks on your premises, our commercial locksmith offers fast services for all requirements. Need a locksmith at your location now? No problem, we've got you covered in Richmond and around the area.
Richmond Locksmith offers reliable and affordable business solutions for a variety of locks and requirements for our London customers. We can help with various locking mechanisms, door locks and key issues, to ensure the security of your property. Therefore, whenever you require a locksmith for your business, we can provide commercial locksmith services.
Popular commercial locksmith services in Richmond ↗
Our London Locksmith can assist fast with security solutions for businesses. So, whether you are a real estate company, construction company, housing association or building management organisation, we are here to help. Also, if you need locks-related help with your shop, showroom, restaurant or other business space, we are here.
We can provide tailored locksmith services to all the security needs of your businesses.
If you recently opened a new physical business, you need to think about safety first and foremost. Our professional locksmiths can assist you with all your security requirements, from installing new locks to securing the entire premises. You need to be safe in order to remain safe and operate properly. Enhance the security of your entrance area and all point of access right now.
More about our fast London Emergency Locksmith Services
Looking for a fast and skilled technician that can promise quality Locksmith Services at any hour of the day or night? Our experts are ready to surprise you with the best local services you will find in the Richmond area. Get reliable locksmiths at your location for the best price. We can offer repair solutions for any door lock but at the same time, we can provide other services such as replacements and door unlocking.
So, you can count on our locksmith near you. Our professional locksmiths are fast and fully equipped to take care of you. For your peace of mind, we are available around the clock for fast residential or commercial emergency services around Richmond, London.
Professional locksmith services at your doorstep
If you are stressed about an urgent situation in regard to your locks and need help fast, get in touch with our professionals right now.
With Richmond Locksmith, you will have all the expert locksmith services right at your door. Because all our locksmiths are fully equipped and carry all types of locks with them, we will be able to offer any service at any hour on the spot. So, whether you're seeking local help with a fast locksmith to assist you with lock replacement or simply need repairs after a house break-in, we will know how to approach the situation and we will help straight away.
Get all of your door locks fixed right away with our local locksmith. Count on our fast London-based locksmiths and expert services. Our Richmond experts are available for local customers in London 365 days a year and 24 hours a day.
Our Locksmith Company In Richmond, London
24-hour local locksmith services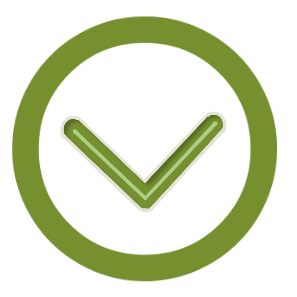 Reliable and Professional Local Locksmiths ↗
Looking for a professional that works locally? We are a locksmith business that provides high-security solutions around-the-clock. With a team of qualified local locksmith specialists at your disposal, we promise to be fast and reliable anytime you need us. Each of our specialists are fully trained and really well equipped.
So, trust us with your lock repairs, door locks for uPVC doors, window or door lock fitting or urgent burglary repairs. Our local locksmiths who are available 24/7 will help round-the-clock, day and night, with the fastest expert locksmith services in London.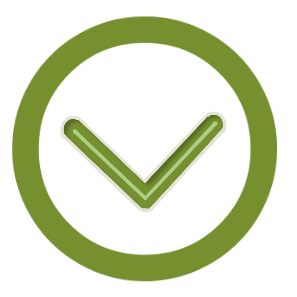 Locksmith in london: Always on time and budget-friendly ↗
When looking for a punctual locksmith in Richmond, call us and allow us around half an hour. Our locksmith near you offers fast assistance anytime, anywhere.
Given that we acknowledge how stressful it could be for someone to need emergency locksmith services in the first place, we are trying to be fast and as budget-friendly as possible. Our locksmiths in London will always deliver quality locksmith services in London on a pretty realistic schedule. We will let you know the time you should be expecting us to arrive and we will do our best to reach you as soon as possible. Furthermore, we pride ourselves on a 10 minutes response time in Richmond on off-peak times.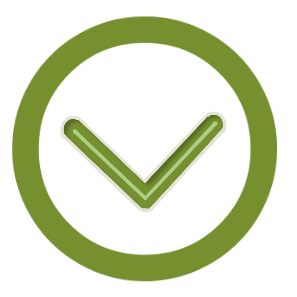 SATISFACTION GUARANTEED with our locksmiths in London ↗
Our London locksmiths offer a full guarantee on their work. Why? Because we offer only quality services and high-quality materials. Therefore, we are not afraid to offer a warranty on our parts and labour.
In short, our locksmith services are ready to ensure great service and customer satisfaction. Get in touch with us for local locksmiths. We are ready to sort out all house lock issues at a good price and with excellent labour. Whether it's a door or window lock, we will come up with a solution. Get fast professional security help at your location. Contact us now.
Why choose our Local Locksmiths near you ↗
Richmond Locksmith offers fast services with fully qualified local locksmiths in London. Why choose us? Because there's a variety of services we can help you with.
All London Locksmith services are available around the clock ↗
All our professional services are available anytime you call us. For example, our local locksmith team offer non-destructive and destructive door opening, depending on the situation.
Also, we can help with any door lock replacement at fair prices. More than that, we are not afraid to help with more complicated jobs such as keyed alike locking systems or repairs.
Customer Care and Quality Locksmith Services 7 days a week ↗
Also, we offer only professional services 24 hours a day 7 days a week. Our positive reviews and loyal customer base are great proof of that.
We are getting calls back from the same customers on a daily basis, and we are grateful to see them coming back for more services from our company. Being their go-to choice whenever they need a fast London locksmith at their location is the best reward.
Best Level of Security With Our Locksmith Service ↗
With us, you know you are safe and secure. Contact our team now and ask about your London locksmiths near your location. We would be happy to serve you and provide the best security level for your premises.
Contact us for London locksmith services right now
Because we are a locksmith open right now (and anytime) you can basically call us whenever you need us. Don't worry about the late or early hours as we are ready to help day and night.
Get in touch and ask about our locksmith service. Most likely we will service in around half an hour. Call us now and our professional London locksmith will promptly come to your premises.